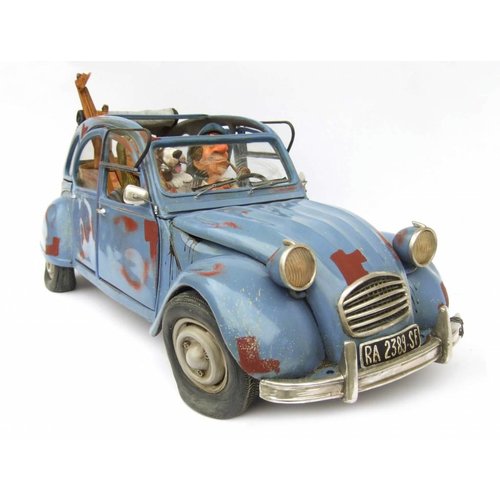 Guillermo Forchino's
Guillermo Forchino
The artist Guillermo Forchino has been creating 3D images of people and all kinds of means of transport in a unique, comic, cartoon-like style since the 1980s. He models and creates recognizable creations that appeal to a large group of people. Guillermo Forchino's works of art bring a smile to many people's faces. HeartofArt has an agreement to supply these sculptures. The sculptures are offered in multiple formats.
Reproduced precisely, in detail and very high quality
Guillermo Forchino ensures that all of his works are reproduced precisely, in detail and very high quality. His works of art are all provided with a numbered certificate of authenticity and are only available in the better gift shops and art galleries worldwide.
In more than 45 countries these works of art are delivered under the collection name 'The Comic Art of Guillermo Forchino'. It is the Art of Giving!
Gift tip
Gift tip: when children graduate, for jubilees, at a special performance, as a souvenir for beautiful moments, as a teasing comic gift, as a token of appreciation, at retirement, simply as a loving gift!