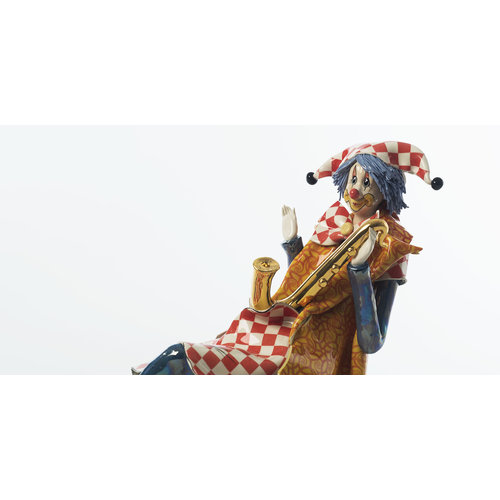 Beautiful Collection Unique Clowns
Lino Zampiva is the owner of Pastelceramica, which was founded in 1976 in Montebello Vicentino, Italy. His passion for painting and sculpture led him to create this fantastic collection of figurines, popular with collectors all over the world. "The World of Zampiva" is a world of cheerful colours, humour, joy, pleasure, beauty and fantasy. The Zampiva figurines consist of unique features, are individually handmade and hand painted.
With each statue you will receive a Certificate of Authenticity.