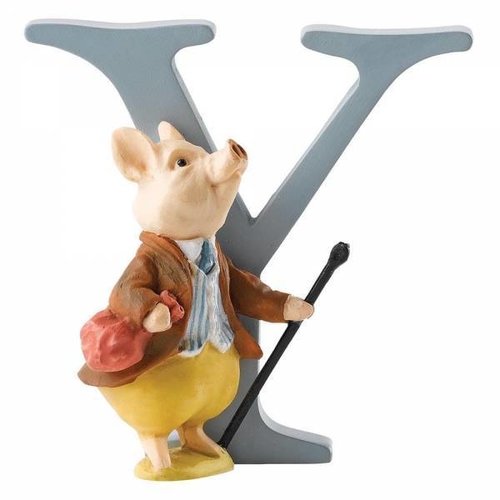 Beatrix Potter Letters
Beatrix Potter
Beatrix Potter - a name unknown to many Dutch readers. But if you take the story of Peter Rabbit, it will soon become known. Besides the story of Peter Konijn, Beatrix Potter is also known for her many other animal stories. Now you have the opportunity to hold on to one of Beatrix Potter's works, a part of your childhood that you believed was lost. Isn't that a pleasant feeling, the feeling of something you know, something you may have shared with your parents, grandparents, moments you associate, stories, memories. Memories of the evenings, where grandma reads Beatrix Potter's stories at the 'main cinema' where you could wander around in your mind and imagine what it would be like to be his Peter the Rabbit.
Photo gallery of Beatrix Potter
These were wonderful times you wouldn't want to miss and now you have the opportunity to remember and shape them. We offer a variety of decorative articles by Beatrix Potter, images of their books and stories, figurines of famous characters such as Peter Rabbit, Timmy TripTrap, Stoffel kittens, squirrels Nutkin and many more. Browse the gallery and be surprised how many of your childhood memories come to light again. Dive into your childhood and enjoy simply admiring the work of the artist and author.
Beatrix Potter Buy images
Let yourself be enchanted by their illustrations, they have a unique charm and flow over with energy. Their animal motifs, especially their rabbits, are legendary, there is hardly a child in the world who does not know their hare. Everybody knows the bunnies of Beatrix Potter, maybe you don't know the name Beatrix Potter, but their bunnies already. Whether they are rabbits in nature or in houses, etc. - One knows these pictures. They come in abundance in children's books. But not only rabbits would be very well characterized, also mice, squirrels, cats and other animals can be in different environments and attract this.
For the diversity of the art of Beatrix Potter, there is no expression, so they look at us in the online gallery and browse to your heart's content.
Religious people will also find something at Beatrix Potter, because besides her illustrations for children's books, she has also made some religious illustrations and you can buy them here as well. You will be amazed by this page of the author, who was perhaps only seen as the author of a children's book.