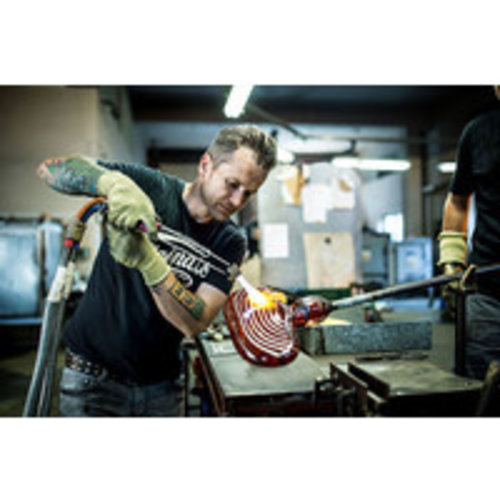 Borowski, Passion and Perfection
LOVE, PASSION AND PERFECTION
Each of our light, bright and colorful unique pieces has undergone a complex production process. An old and demanding craftsmanship that few manufacturers possess today. This special quality is precisely what attracts collectors and art lovers - the unique mix of craftsmanship and joy of life!
With our collections:
ART OBJECTS, STUDIO LINE, OUTDOOR OBJECTS and GOODWOOD CARS we hope to integrate these elements into your everyday life. These collections embody the same lively art concept as the Borowski masterpieces. They admirably fulfil their function as vases, fruit bowls or candelabra, are exhibited in many different locations, stand in gardens or on terraces, attract admiring glances in parks or on balconies, make people smile and people keep dreaming away. They embody in equal measure the wealth of ideas of our artists and the craft skills of our glassblowers. Each piece in the collection has been worked with love and care and meets the highest quality standards.
With ART OBJECTS, STUDIO LINE, OUTDOOR OBJECTS and GOODWOOD CARS