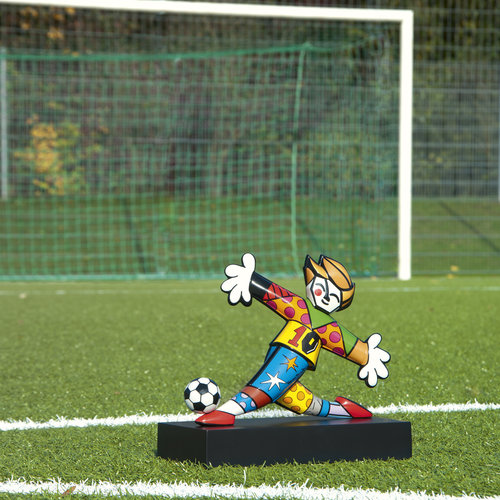 Artists of Name & Fame, Young & Old, Woman & Man of Present & Past.
Original art and creation
Art and art forms have to do with creation. The artists you will find in this web shop have in common their originality. Which means that the art they created is new and innovative. You can like it or not; it is a matter of personal taste. The most important criterion for art is that it is not a counterfeit and copy of what others have created.
Jugendstil, la Belle Epoque
Take, for example, Jugendstil from the happy time of the 'La Belle Epoque'; literally 'the beautiful era'. The beautiful round shapes, the ode to women, the exuberant colours but above all; the farewell to the 'black and white' Middle Ages. Beautiful? Matter of taste!
Pop Art and Contemporary Art
Romero Britto, James Rizzi, Billy the Artist of Michale Parkes (to name a few) are representatives of contemporary art and in their expressions certainly as innovative as the 'old school'. It's a matter of taste and that choice is up to you.
"Color is to the eye what music is to the ear." Louis Comfort Tiffany (1848-1933)